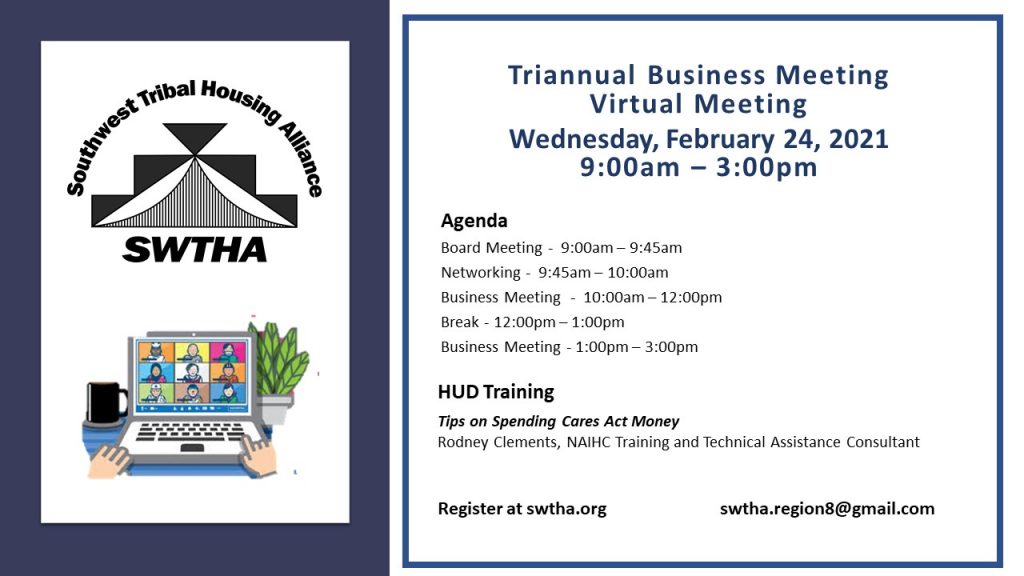 Save the Date!
SWTHA Triannual Meeting
February 24, 2021

SWTHA Triannual  Meeting – Virtual Setting
Board Meeting –  9:00am – 9:45am
Networking –  9:45am – 10:00am
Business Meeting  –  10:00am – 12:00pm
Break – 12:00pm – 1:00pm
Business Meeting – 1:00pm – 3:00pm
SWTHA will provide updates and there will be guest speakers with pertinent information.
Elections will be held, as follows:
SWTHA Vice President
SWTHA Secretary/Treasurer
AZ Representative
West TX Representative
NAIHC Representative
To vote in the election, please be sure your membership dues is up to date. Renewal Letters were mailed out in November, click here for membership renewal forms.  If you, or an alternate representative cannot attend, please email Proxy.
Please mark your calendar to join us for this virtual meeting. Check back at swtha.org for more information!
To view documents from the October 2020 Meeting, click here.
HUD Training
Tips on Spending Cares Act Money
Rodney Clements, NAIHC Training and Technical Assistance Consultant
Reports
AMERIND:    TBA
NAIHC:          Tony Walters, NAIHC Executive Director
HUD:              Cheryl Dixon Zuni, HUD-SWONAP Deputy Administrator and Jody Moses, SWONAP Administrator
SWTHA:        Nina Jaramillo, SWTHA Secretary/Treasurer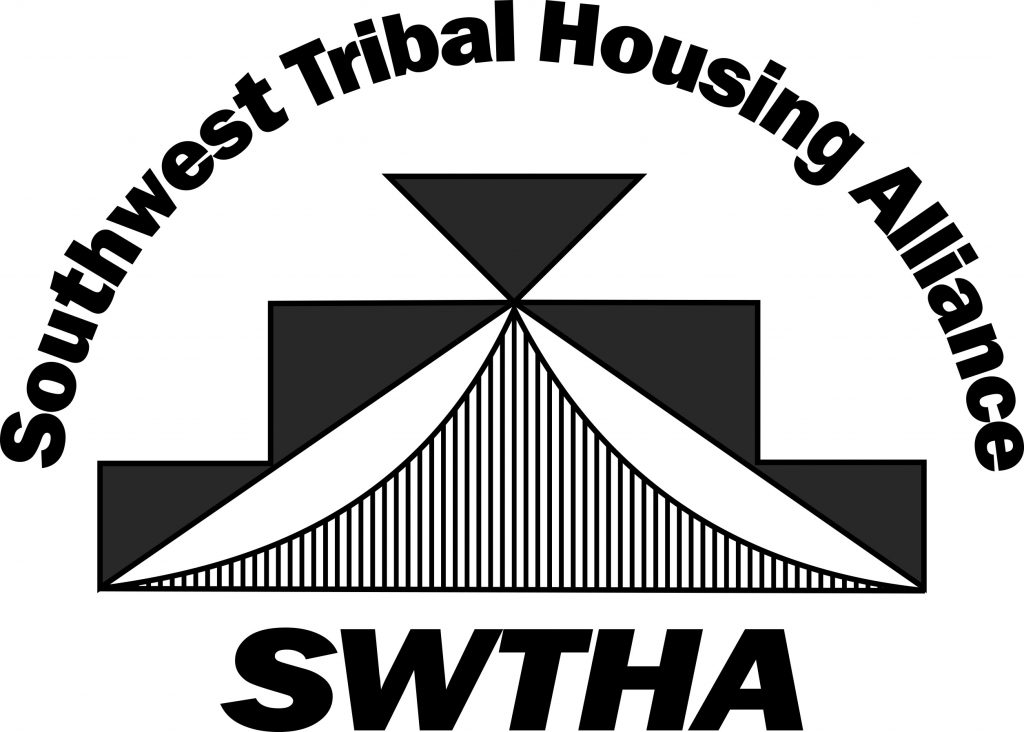 If you would like to help sponsor the January 2021 event, please email swtha.region8@gmail.com.
Thank you for your support!
Email swtha.region8@gmail.com for more information. 
Registration coming soon!
Check back soon to register!