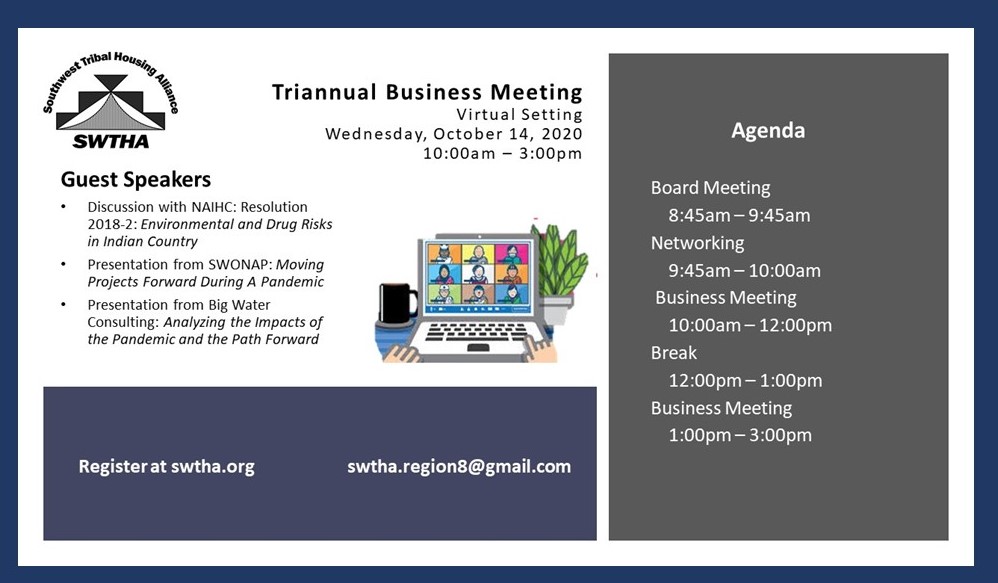 Thank you to the sponsors, speakers, and participants of the
SWTHA Tri-Annual Virtual Meeting
October 14, 2020
Save the Date! 2021
Join us for the next SWTHA Triannual  Meeting – Virtual Setting
Tuesday January 26, 2021
SWTHA will provide updates and there will be guest speakers with pertinent information. Elections will be held, as follows:
SWTHA Vice President
SWTHA Secretary/Treasurer
AZ Representative
West TX Representative
NAIHC Representative
Please mark your calendar to join us for this virtual meeting.
Check back at swtha.org for more information!
Meeting Documents from October 14, 2020 Meeting

To view all documents from the October 2020 Meeting, click here.
Thank you to the Speakers at the October 2020 Meeting!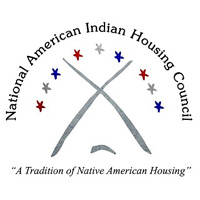 A Discussion With NAIHC: Resolution 2018-2: Environmental and Drug Risks in Indian Country
With Anthony Walters, NAIHC Executive Director

Presentation from Southwest Office of Native American Programs (SWONAP):
Moving Project Forward During A Pandemic
With Bill Nibbelink, Owner Bill Nibbelink & Associates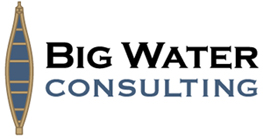 Presentation from Big Water Consulting: Analyzing the Impacts of the Pandemic and the Path Forward
With Kevin Klingbeil, Managing Director, Big Water Consulting
To review presentations from the October 2020 meeting, click here.
January 2021 Speakers
Please check back for more information.
If you are interested in speaking at the meeting, please email swtha.region8@gmail.com.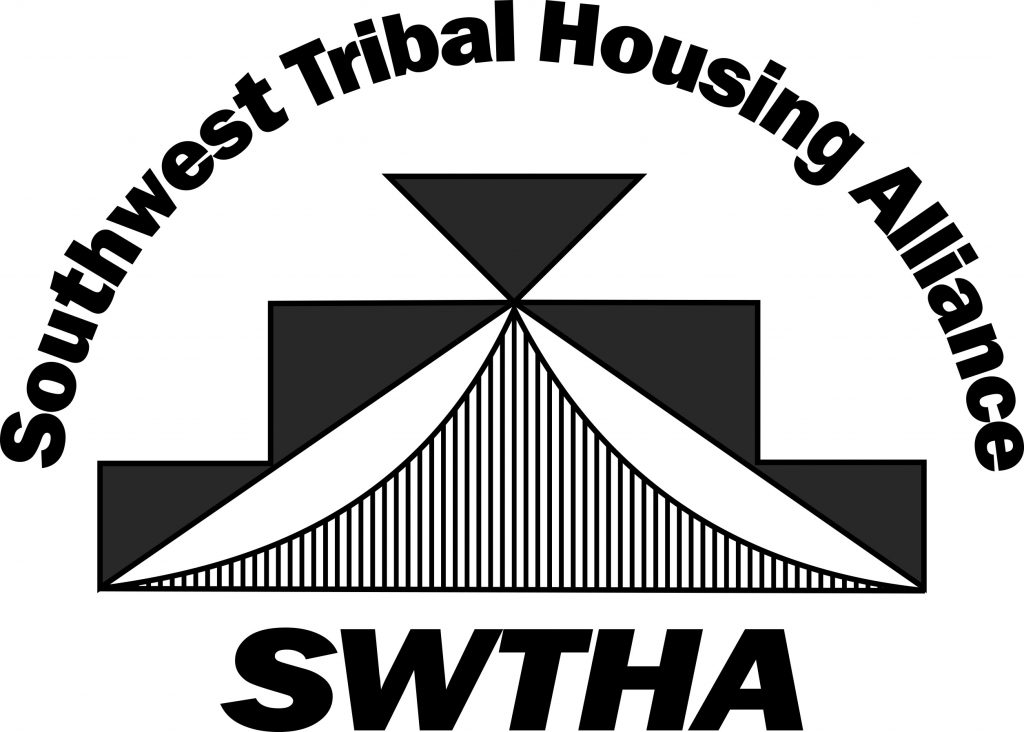 If you would like to help sponsor the January 2021 event, please email swtha.region8@gmail.com.
Thank you for your support!
Email swtha.region8@gmail.com for more information. 
Registration coming soon for January 2021!
Check back soon to register!