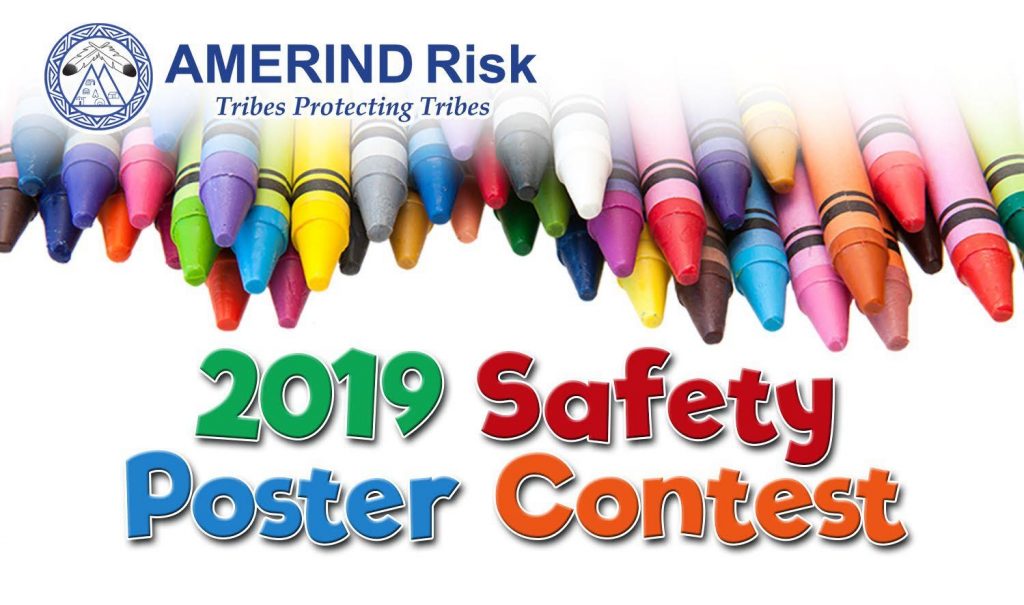 The AMERIND Risk Safety Poster Contest is here! Housing Authority or TDHE'S are encouraged to sponsor a Poster Contest locally and support their children's efforts. Contestants should submit a poster that promotes any safety issue (examples: fire, distracted driving, home fire escape plan, how to call 9-1-1, etc.) One final winner from each category will be voted by the public, on the AMERIND Risk website, to win $1,000!
Category grades: K-3, 4-6, 7-8
All entries must be original and created by the child
Art may be created with crayons, markers, colored pencil or paint
Posters must be drawn horizontally on 8.5" x 11" paper
April 2019: National Safety Poster on-line judging at wwwAMERINDrisk.org. Voting is open to the public.
May 2019: Announcement of winners at the 2019 AMERIND Risk | NAIHC Annual Convention & Tradeshow.
Vote nationally after April 2019 at amerindrisk.org
Safety Poster Contest Procedures