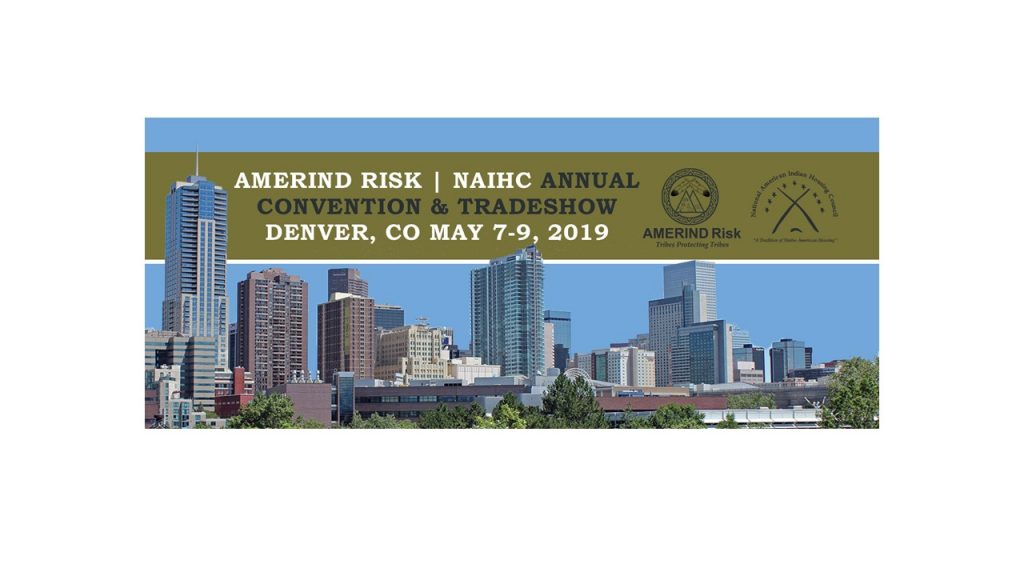 SWTHA Business Meeting and Training
at AMERIND/NAIHC Annual Convention
Colorado Convention Center
May 07 – 09, 2019
Information on SWTHA Business meeting coming soon! Check back at swtha.org.
AMERIND Risk and the National American Indian Housing Council (NAIHC) will host a combined annual event on May 07 – 09, 2019. This joint Annual Convention features a two–day tradeshow as well as topical training sessions that provided up-to-date information on issues that impact tribal housing programs and that directly relate to administration of programs under the Native American Housing Assistance and Self-Determination Act (NAHASDA).  This is an exciting opportunity to network with Tribal housing professionals, tribal leaders, administrators, and other tribal housing and community development stakeholders.  You will gain knowledge and new strategies about topics like workplace safety, claims, housing management, human resources, other various safety issues and much more!  
Click here for more information on AMERIND Risk | NAIHC Annual Convention & Tradeshow.
Due to high room demand and limited inventory, AMERIND/NIAHC is requiring attendees to complete their conference registration before booking their hotel. Once your registration is paid in full, you will receive a reservation link and code to process your hotel reservation.
Note: The group rate is $229.00/night, plus any applicable taxes.
Click here to for more information, and to register.
Email swtha.region8@gmail.com for more information. 
Registration for SWTHA Meeting coming soon!
Colorado Convention Center
700 14th St.
Denver, Colorado 80202