Thank you for attending the
SWTHA Business Meeting
Denver, CO – May 6, 2019
The next SWTHA Triannual Meeting will be held in Albuquerque in conjunction with the AMERIND Risk Symposium in October. Information will be posted soon.

Documents from the meeting will be posted on Previous Events Page, please click here.
SWTHA Scholarship Winners Announced
SWTHA educational scholarship grants for Region VIII (Arizona, New Mexico, and West Texas) is funded under the AMERIND Risk's Annual Scholarship Program. The goal of the scholarship grant is to assist in the education of American Indians and Alaskan Natives. The grant may be used for post-secondary or graduate level courses at an accredited educational institution for a course of study that will result in an accredited degree or vocational certification.
The winners were announced at the SWTHA Membership Meeting on May 6, 2019. Congratulations to the following students!
Kimberly Chapman-Natewa, Pueblo of Zuni – University of  New Mexico Graduate Student, Medicine – $1250 
Jaclyn Armijo, Santa Ana Pueblo – University of  New Mexico Senior, Family and Child Studies – $1000 
Ashley Beltran, Ysleta del Sur Pueblo – University of Texas at El Paso Senior, Nursing – $1000 
The SWTHA Board is committed to assisting in the continued and progressive education of our Native American students, and we are pleased to offer this scholarship opportunity to our Region VIII post-secondary and graduate level students.

SWTHA Membership Renewal 2019
The Southwest Tribal Housing Alliance (SWTHA), provides national and regional advocacy for New Mexico, Arizona and West Texas tribal communities.  It is membership renewal time, we invite your tribe/organization to be a part of SWTHA. We host regular business meetings and relevant training for tribal leadership and tribal housing programs. More members mean a stronger voice for our Native families.
Annual membership is $250.00. Please click here for more information on the benefits and fees for SWTHA Membership.
SWTHA Accepting Applications for Associate Membership
Associate Membership is recommended for any organizations seeking to support tribal housing, and/or provide products or services to the member tribal housing programs.
Please click here for more information on the benefits and fees for SWTHA Associate Membership and to view SWTHA Associate Members and what their company can do for you!

HUD announces NOFA for the
IHBG Competitive Grant
Department of Housing and Urban Development (HUD) Notice of Funding Availability (NOFA) announces the availability of Indian Housing Block Grant (IHBG). The IHBG program is authorized under Title I of the Native American Housing Assistance and Self-Determination Act of 1996, as amended, (25 U.S.C. 4101 et seq.) (NAHASDA). Under the program, eligible Indian tribes and tribally-designated housing entities (TDHEs) receive grants to carry out a range of affordable housing activities. Grant funds may be used to develop, maintain, and operate affordable housing in safe and healthy environments on Indian reservations and in other Indian areas, and carry out other affordable housing activities. Grant funds must be used to primarily benefit low-income Indian families. In the Consolidated Appropriations Act, 2018 and the Consolidated Appropriations Act, 2019 (Appropriations Acts), Congress provided a total of $200,000,000 for competitive grants to eligible IHBG recipients authorized under NAHASDA in addition to formula-based funding. Consistent with the Appropriations Acts, HUD intends to transfer $2 million to the Program Office Salaries and Expenses–Public and Indian Housing account for the administration and oversight of grants awarded under this NOFA. The NOFA combines both FY18 and FY19 funding to total $200 million.
Deadline to submit the application is August 8, 2019.
Please click
here
for more information.

Meth Remediation Roundtable
Free Event

Date: August 15, 2019
Time: 9 am to 4 pm (lunch provided)
Place: Hon-Dah Resort Casino and Conference Center
777 Hwy 260, Pinetop, Arizona 85935
Cost: Free event
Who Should Attend: Southwest region TDHE or tribal housing department staff that focuses on meth remediation or is interested in more information.
Registration: Please contact Dominique Pusher dpusher@wmaha.us to register for the event.
Presented by: White Mountain Apache Housing Authority
Please click here for more information, and here to view the save the date.

Zuni Housing Fair
Save the Date
September 13, 2019
Check back for more information.

Travois Upcoming Training Events
NTCCP Certification and
UPCS Inspection Training

NTCCP Certification
This intensive three-day training course is designed to provide tribal housing professionals with an overview of the federal LIHTC program and explains how the program can complement other tribal housing initiatives. It provides both a general explanation and describes detailed procedures and requirements for continuing operational compliance. Individuals who successfully pass the NTCCP exam at the end of the course will receive an NTCCP certification. Tuesday, July 16-Thursday, July 18, $700.00
Wild Horse Pass Hotel & Casino
5040 Wild Horse Pass Blvd.
Chandler, AZ 85226
Click here for more information.
UPCS Inspection Training
The class covers the use and implementation of UPCS inspection protocols. Participants will learn property profile and building information entry, defect determination, health and safety categories and life-threatening hazards.Tuesday, July 16-Wednesday, July 17, $225.00
Wild Horse Pass Hotel & Casino
5040 Wild Horse Pass Blvd.
Chandler, AZ 85226

Click here for more information.
Congratulations  to Yavapai-Apache Nation
Tribal Housing!
Yavapai-Apache Nation Tribal Housing received a 2018 allocation of Low Income Housing Tax Credits (LIHTCs) from the Arizona Department of Housing for its seventh LIHTC development, Yavapai-Apache Homes #7. The housing authority will build 35 new construction housing units on the Yavapai-Apache Nation in Clarkdale, AZ. The new construction will consist of: 30 three-bedroom units with 1,580 square feet and five four-bedroom units with 1,829 square feet. Eleven units are targeted to households with annual incomes up to 40 percent Area Median Household Income (AMI), 14 units are targeted for households up to 50 percent AMI, and 10 units are targeted for households up to 60 percent AMI. The development also includes the construction of a 7,832-square-foot community building.
RBC Capital Markets is the development investor.
Story reprinted with permission from Travois, Inc.
Pascua Yaqui Tribe Recognized for Building Earth-Friendly Home

This house, built by the Pascua Yaqui tribe in Tucson, Ariz. from environmentally-friendly EF Blocks, is for sale to tribal members and is the first of what may be 30 homes to follow made out of a material used by several other tribes in Arizona for homes and commercial buildings.
A home made out of energy-efficient building material on the Pascua Yaqui homeland in Tucson, Ariz. may be the start of something big.
The approximately 2,000 square feet home, framed by material called EF Block (EF is for Earth Friendly), is a demonstration project for the tribe, which wants to demonstrate it can build houses using its own housing employees and that it can boost homeownership for those that want to live on the reservation, by selling those houses to tribal members.
Click here to read the complete story in Native Business Magazine.
RCAC Financing available to Tribes, Tribal entities and individuals in the Southwest
Rural Community Assistance Corporation (RCAC) Loan Fund has received funding that is specifically intended to provide low-interest, long- and short-term loans to Tribes, Tribal communities and individual Native Americans in Arizona and New Mexico. Eligible projects include: affordable housing, infrastructure (water and wastewater system improvements), community facilities and Native-owned small businesses. Eligible entities: nonprofit agencies that serve Indian Country, Tribal entities and individuals.
If you have questions or would like more details, please contact their loan officer: Darryl English (435) 640-9770, or denglish@rcac.org. Or, call RCAC's main office at (916) 447-9832 and ask for Loan Fund.  Click here to download the flyer.
HUD Section 184 Program
HUD has been holding "tribal consultation" sessions throughout the United States on a proposal to modify the Section 184 program regulations, a copy is attached.
Stetson Law Offices, P.C. has prepared a proposed comment letter, attached, for your use. You can modify it in any manner desired and make it from your program or your Tribe/Pueblo. We strongly suggest that you consider sending a comment letter to HUD as soon as possible.
Download 24 CFR Part 1005
Download Generic Letter to HUD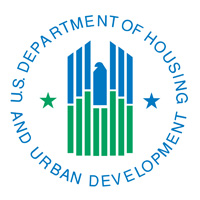 Help House Native American Veterans
Permit Use of Tribal HUD-VASH Vouchers for All Housing Units on Indian Lands
Click below to read more information on HUD-VASH.
Welcome to the Southwest Tribal Housing Alliance (SWTHA) website. SWTHA is a non-profit organization established in May 2009 representing Indian Housing Authorities and Tribal Housing Departments in the states of Arizona, New Mexico, and West Texas, also known as Region VIII. SWTHA's purpose is to assist its members in addressing the housing needs of low-income Indian families in the Tri-State area. We encourage your organization to join us for a unified approach in combating housing needs of our Region.
To be the Southwest Tribal voice of housing by providing relevant, timely information, resources and a valuable network for the SWTHA membership.
Region VIII Tribal Housing Advocate.