SWTHA Triannual Business Meeting
Santa Ana Pueblo, NM – October 9, 2019
The next SWTHA Triannual Meeting will be held at AMERIND Risk, Santa Ana Pueblo, in conjunction with the AMERIND Risk Symposium, October 9-10, 2019.
SWTHA Meeting – October 9, 2019
8:30am – 12:00pm: Board Meeting and Strategic Planning
2:00pm – 1:00pm: Lunch Presentation by RTHawk Housing Alliance LLC
1:00pm – 5:00pm: Business Meeting
Location:
AMERIND Risk
502 Cedar Drive
Santa Ana Pueblo, NM 87004
Click here for more information and to register.

Documents from previous meetings are posted on Previous Events Page, please click here.
AMERIND 2019 October Symposium
October 10 – 11, 2019
Santa Ana Pueblo, NM
The sessions will focus on potential  exposures unique to Tribal Governments and their business enterprises
Thursday October 10, 2019: 9:00am – 5:00pm
Friday October 11, 2019: 8:00am – 12:00pm
Santa Ana Star Casino Hotel
54 Jemez Canyon Dam Road
Santa Ana Pueblo, NM 87004
Visit AMERIND Risk website for more information. Click here for Save The Date and here for the Symposium Agenda.
NAIHC LEGAL SYMPOSIUM
December 9 – 11, 2019
Las Vegas, NV
Save the Date! The 2019 Legal Symposium will be held at Bally's Las Vegas Hotel & Casino.
For more information, visit naihc.net.
Hotel Reservations:
A block of rooms is set aside for the NAIHC Legal Symposium 2019. The hotel is referencing this group under National American Indian Housing Council.
Reservations may be made online or by phone.
Online reservations: https://book.passkey.com/go/SBNAI9
Phone reservations:  Please call the contact center at 800-358-8777 and mention NAIHC  to ensure you receive the group rate.
Rates: $119.00 night plus tax & daily resort fee of $35.
Please note—Room reservation cut off date: November 17, 2019.


SWTHA Membership Renewal 2019
The Southwest Tribal Housing Alliance (SWTHA), provides national and regional advocacy for New Mexico, Arizona and West Texas tribal communities.  It is membership renewal time, we invite your tribe/organization to be a part of SWTHA. We host regular business meetings and relevant training for tribal leadership and tribal housing programs. More members mean a stronger voice for our Native families.
Annual membership is $250.00. Please click here for more information on the benefits and fees for SWTHA Membership.
SWTHA Associate Membership
Associate Membership is recommended for any organizations seeking to support tribal housing, and/or provide products or services to the member tribal housing programs. Click here to view a list of the SWTHA Associate Members and the services/products that they provide.
SWTHA is accepting applications for Associate Members. Please click here for more information on the benefits, fees, and application for SWTHA Associate Membership.

Hopi Tribal Housing Authority
Seeking Executive Director
The Executive Director serves as the administrative and managerial office of the Hopi Tribal Housing Authority, directing the operations of the organization in compliance with all applicable regulations.  The Executive Director exerts a strong leadership role in planning, organization and implementing HTHA's Mission and Strategic Plan dedication to housing opportunities for Hopi.
For more information, please click here.
Position open until filled.

Nambe Pueblo Housing Entity
Seeking Executive Director
The Nambe Pueblo Housing Entity (NPHE) is recruiting for the position of the Executive Director.  The position administers federal funding sources to carry out affordable housing activities and manages various housing initiatives for the Nambe Pueblo community.  The position reports to the Board of Directors of the NPHE.  The NPHE is located on the Pueblo of Nambe between Santa Fe and Espanola, New Mexico.  Interested candidates must turn in an application, resume, and submit to a background check and a drug test.  For a copy of the Job Position and application, contact NPHE at (505) 455-0158 or annette@nphe.net.
Indian preference applies to this position and all available positions at NPHE.
Position open until September 23, 2019 @4:30 pm MST.

SWONAP
4th National Native Asset Building Summit
September 17-18, 2019 | Niagara Falls, NY
Asset Building: A Pathway to Economic Self-Determination IV
HUD's Office of Native American Programs (SWONAP) is pleased to announce their 4th National Native Asset Building Summit will take place September 17-18, 2019 at the Seneca Niagara Hotel located in Niagara Falls, New York.
"Asset Building: A Pathway to Economic Self-Determination" provides an opportunity for Native asset building practitioners to network and get up to date information on self-sufficiency initiatives taking place in Indian Country. This summit will fill up quickly, so please be sure to register and make your hotel reservations as soon as possible.
Please click here for more information.

SWONAP
Upcoming FREE Trainings
HUD's Southwest Office of Native American Programs (SWONAP) is pleased to share the following information about upcoming FREE Trainings.
Leveraging HUD's Loan Guarantee Programs (Title VI and Section 184)
August – Phoenix, AZ
Green Building & Sustainable Construction
Fall 2019 – Phoenix, AZ
Financial Management & Recordkeeping
Sept. or Oct. 2019 – Albuquerque, NM
Infrastructure Development and Financing for Tribal Projects
Late Fall 2019 – Phoenix, AZ
Click here for more detailed information on all trainings.

Zuni Housing Fair
Save the Date
September 13, 2019
Check back for more information.
Congratulations  to Yavapai-Apache Nation
Tribal Housing!
Yavapai-Apache Nation Tribal Housing received a 2018 allocation of Low Income Housing Tax Credits (LIHTCs) from the Arizona Department of Housing for its seventh LIHTC development, Yavapai-Apache Homes #7. The housing authority will build 35 new construction housing units on the Yavapai-Apache Nation in Clarkdale, AZ. The new construction will consist of: 30 three-bedroom units with 1,580 square feet and five four-bedroom units with 1,829 square feet. Eleven units are targeted to households with annual incomes up to 40 percent Area Median Household Income (AMI), 14 units are targeted for households up to 50 percent AMI, and 10 units are targeted for households up to 60 percent AMI. The development also includes the construction of a 7,832-square-foot community building.
RBC Capital Markets is the development investor.
Story reprinted with permission from Travois, Inc.
Pascua Yaqui Tribe Recognized for Building Earth-Friendly Home

This house, built by the Pascua Yaqui tribe in Tucson, Ariz. from environmentally-friendly EF Blocks, is for sale to tribal members and is the first of what may be 30 homes to follow made out of a material used by several other tribes in Arizona for homes and commercial buildings.
A home made out of energy-efficient building material on the Pascua Yaqui homeland in Tucson, Ariz. may be the start of something big.
The approximately 2,000 square feet home, framed by material called EF Block (EF is for Earth Friendly), is a demonstration project for the tribe, which wants to demonstrate it can build houses using its own housing employees and that it can boost homeownership for those that want to live on the reservation, by selling those houses to tribal members.
Click here to read the complete story in Native Business Magazine.
RCAC Financing available to Tribes, Tribal entities and individuals in the Southwest
Rural Community Assistance Corporation (RCAC) Loan Fund has received funding that is specifically intended to provide low-interest, long- and short-term loans to Tribes, Tribal communities and individual Native Americans in Arizona and New Mexico. Eligible projects include: affordable housing, infrastructure (water and wastewater system improvements), community facilities and Native-owned small businesses. Eligible entities: nonprofit agencies that serve Indian Country, Tribal entities and individuals.
If you have questions or would like more details, please contact their loan officer: Darryl English (435) 640-9770, or denglish@rcac.org. Or, call RCAC's main office at (916) 447-9832 and ask for Loan Fund.  Click here to download the flyer.
HUD Section 184 Program
HUD has been holding "tribal consultation" sessions throughout the United States on a proposal to modify the Section 184 program regulations, a copy is attached.
Stetson Law Offices, P.C. has prepared a proposed comment letter, attached, for your use. You can modify it in any manner desired and make it from your program or your Tribe/Pueblo. We strongly suggest that you consider sending a comment letter to HUD as soon as possible.
Download 24 CFR Part 1005
Download Generic Letter to HUD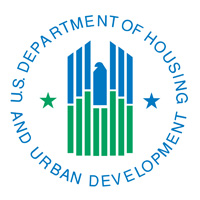 Help House Native American Veterans
Permit Use of Tribal HUD-VASH Vouchers for All Housing Units on Indian Lands
Click below to read more information on HUD-VASH.
Welcome to the Southwest Tribal Housing Alliance (SWTHA) website. SWTHA is a non-profit organization established in May 2009 representing Indian Housing Authorities and Tribal Housing Departments in the states of Arizona, New Mexico, and West Texas, also known as Region VIII. SWTHA's purpose is to assist its members in addressing the housing needs of low-income Indian families in the Tri-State area. We encourage your organization to join us for a unified approach in combating housing needs of our Region.
To be the Southwest Tribal voice of housing by providing relevant, timely information, resources and a valuable network for the SWTHA membership.
Region VIII Tribal Housing Advocate.